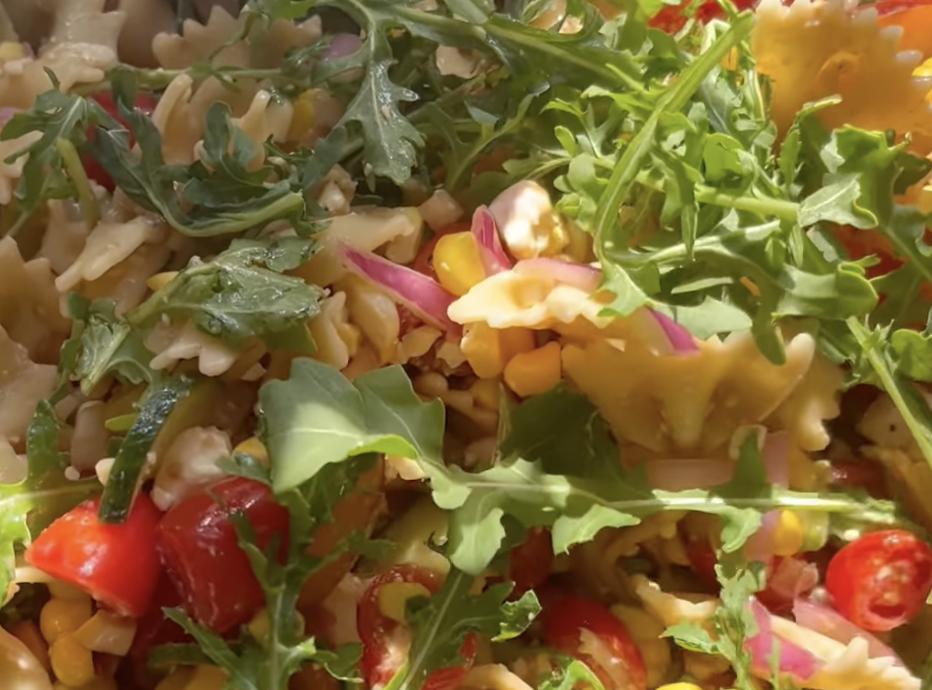 Guaranteed to be a hit at a BBQ or as a simple side!
Quick and easy is what I have been looking for recently and this pasta salad has been one of my go-to's for a few weeks now!
Also, perfect for the beach!
Ingredients:
8 ounces bowtie pasta
2 tablespoons extra virgin olive oil
1 lemon, juiced
2 tbsp balsamic vinegar
salt, pepper to taste
4 ounces crumbled feta
2 large ripe peaches
1 pint cherry tomatoes
2 ears of corn
½ large cucumber
½ medium red onion
5 ounces baby arugula
*serve cold or room temp!