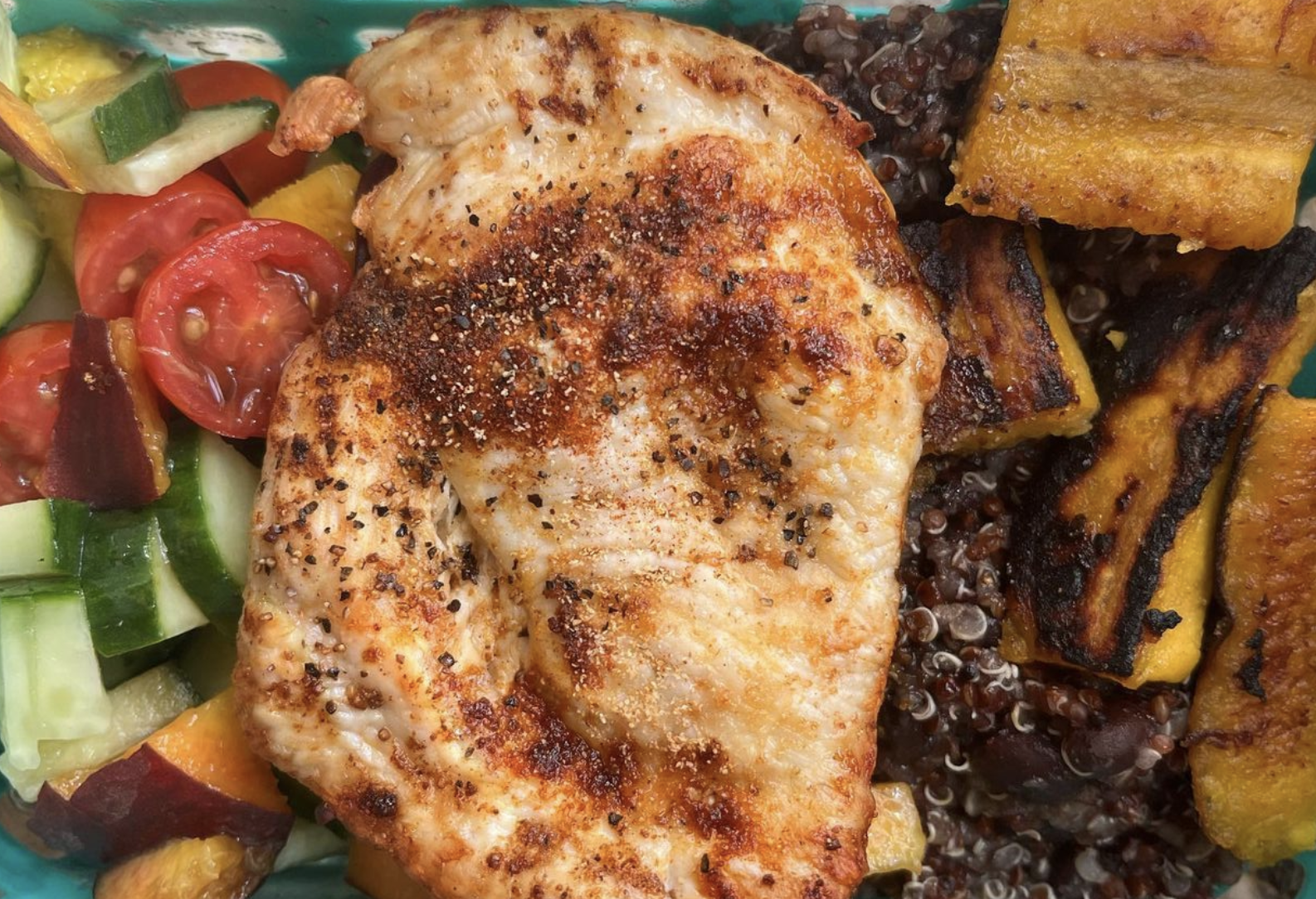 Quinoa is a complete plant-based protein, black beans are loaded with fiber and plant-based protein as well, the plantains are just simply delicious (also have some nutrients and fiber), and got some fresh seasonal produce for a refreshing crunch!
Here's what's in it:
-1/2 cup cooked quinoa
-1/2 cup canned black beans
-1/3 sautéed whole plantain in ghee with sea salt
-jerk chicken make in air fryer (sprayed with oil, season, and cooked on both sides at 360 for 7 minutes)
-chopped mango, peach, cherry tomatoes and cucumber
-salt, pepper, garlic powder, jerk seasoning
Made 3 servings for lunch or dinner! So flavorful, nourishing and different.