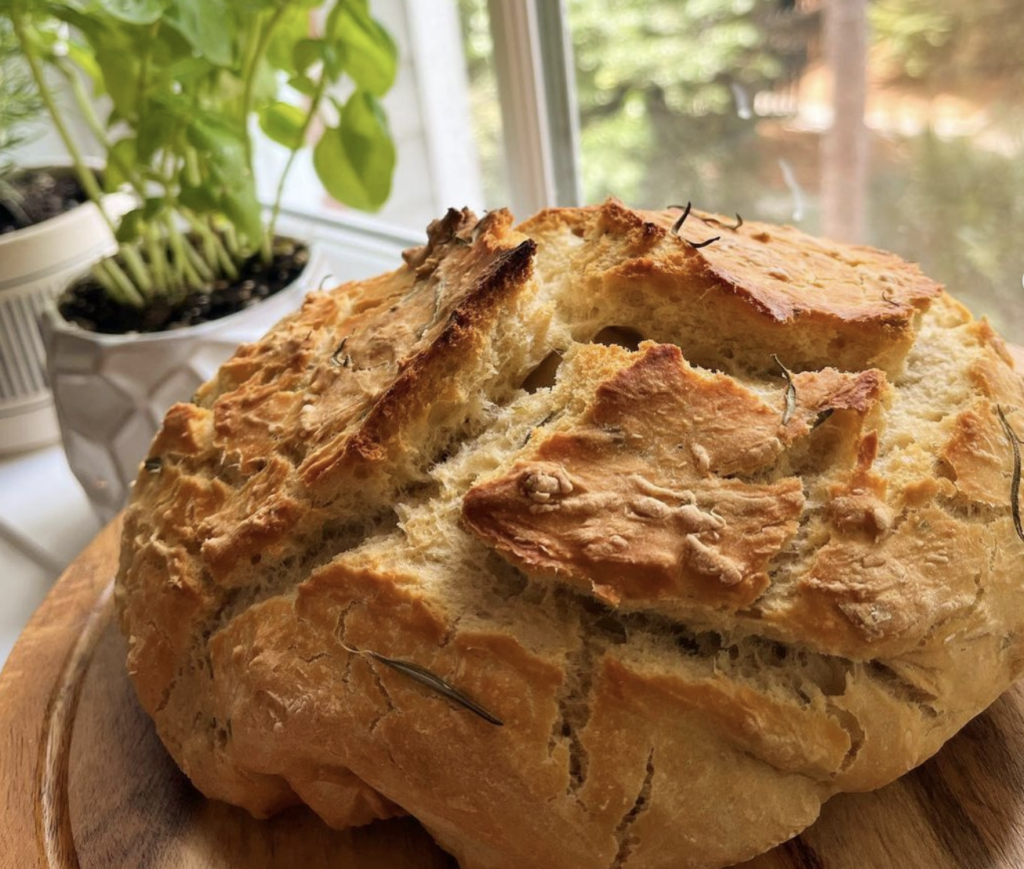 If you know me, you know I love bread.
It pains me to hear about diets that deem bread as "bad", not true! Bread is a wonderful addition to a healthy plate and this recipe proves a homemade loaf is easier than you thought!
INGREDIENTS
-1 pound all-purpose flour (about 3 cups) plus more for sprinkling
-2 teaspoons salt
-3/4 teaspoon active dry yeast
-1 1/2 cups lukewarm water
-Chopped fresh Rosemary to taste
-Garlic powder to taste
INSTRUCTIONS
1. Place the flour, salt, rosemary, garlic powder and yeast in a large bowl and whisk to combine. Make a well in the center, and add the water into the well. Stir until it forms a loose dough.
2. Cover the dough bowl and let rise for 6 to 8 hours with a damp kitchen towel or plastic wrap.
3. Shape the dough and cover with a kitchen towel and let rise for 1 hour more.
5. About 30 minutes before the hour is up, arrange a rack in the middle of the oven. Place a large Dutch oven with its lid on the rack. Heat the oven to 450°F.
6. Transfer the loaf to the preheated Dutch oven.The shaped dough will have risen and nearly doubled in size. Using the parchment paper as a sling, carefully transfer the loaf, still on the paper, to the Dutch oven.
7. Place the lid on the pot and put it in the oven. Bake covered for 30 minutes.
8. Uncover and bake for 15 minutes more.
9. Remove the Dutch oven from the oven and use the parchment paper to transfer the bread to a wire rack. Let cool at least 15 minutes before slicing the bread.