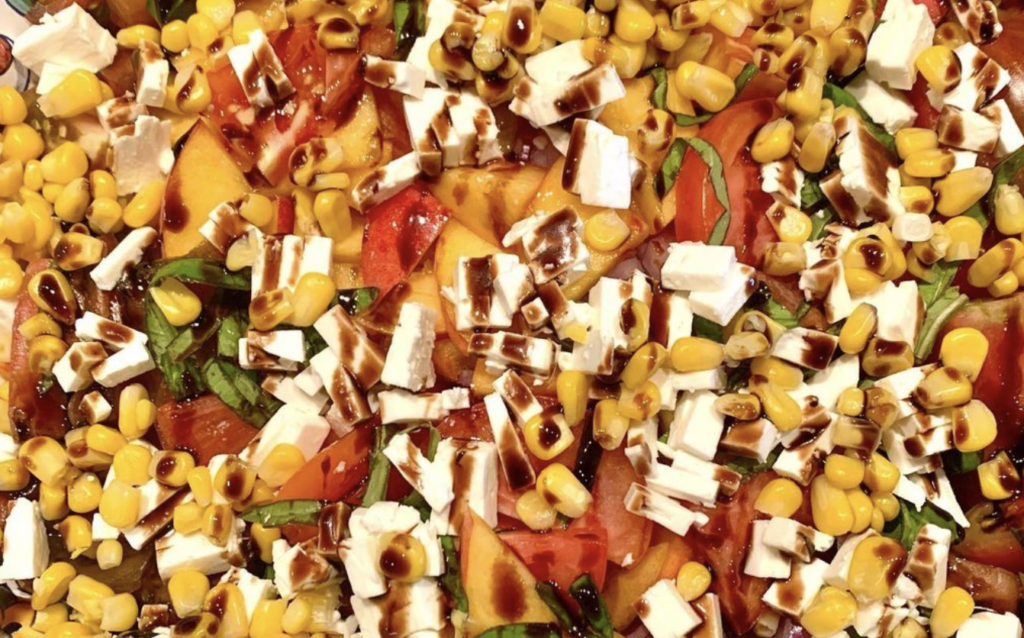 One of my go-to summer salads when I'm hosting! (Plus if you make extra, it makes a great mid-day snack or lunch addition!)
This summer salad combines tomatoes and peaches – which may have you thinking, ew gross! But trust me, this recipe is one to remember!
Ingredients-
3 large heirloom tomatoes
2 large peaches
Couple of handfuls of arugula
1/2 cup grape or cherry tomatoes cut in half
1 ear fresh sweet corn kernels removed
1/4 cup red onion chopped
1/4 cup crumbled feta cheese
3 tablespoons fresh basil leaves
Balsamic glaze for drizzling over salad
Salt and pepper to taste
Instructions-
Chop up all the veggies and combine in a large bowl, salt and pepper to taste. Top with feta and balsamic glaze!