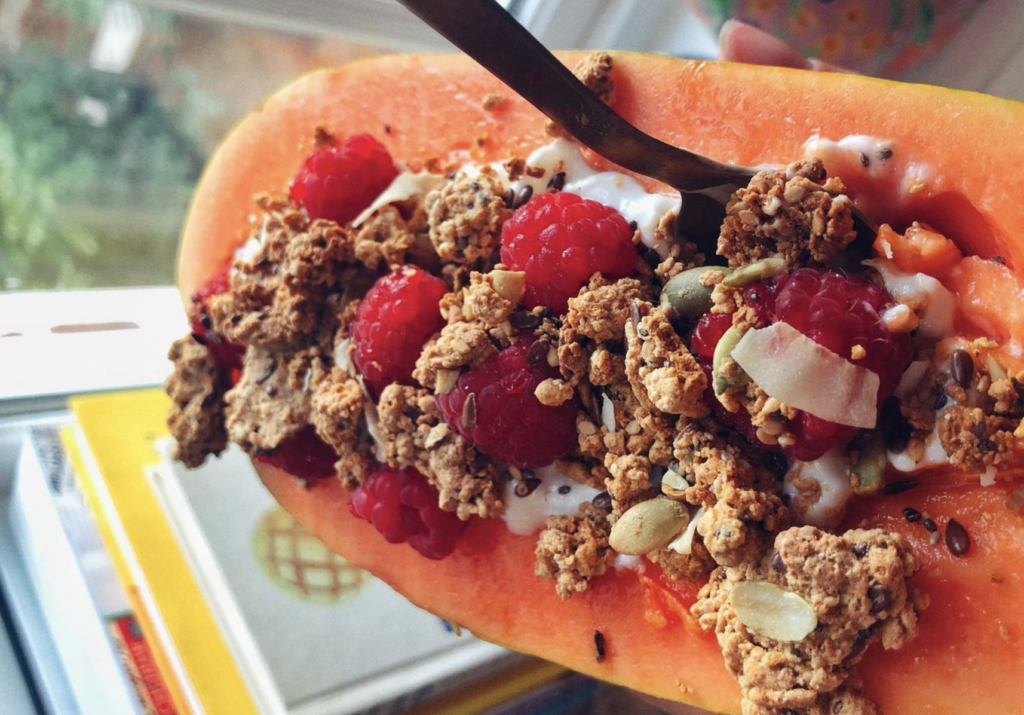 Mornings can be rough, but this breakfast is everything you need to vitalize you to begin your day!
Packed with protein and vitamins, this easy, quick yogurt bowl is great for busy mornings or even a midday 'pick me up'!
Ingredients-
1/2 papaya
Greek yogurt (I prefer Trader Joe's nonfat coconut cream)
Granola (I love Julians Bakery)
Your choice of berries or banana
Instructions-
Half papaya, and scoop out the seeds. Fill with yogurt and top with granola and your choice of fruit! Enjoy!