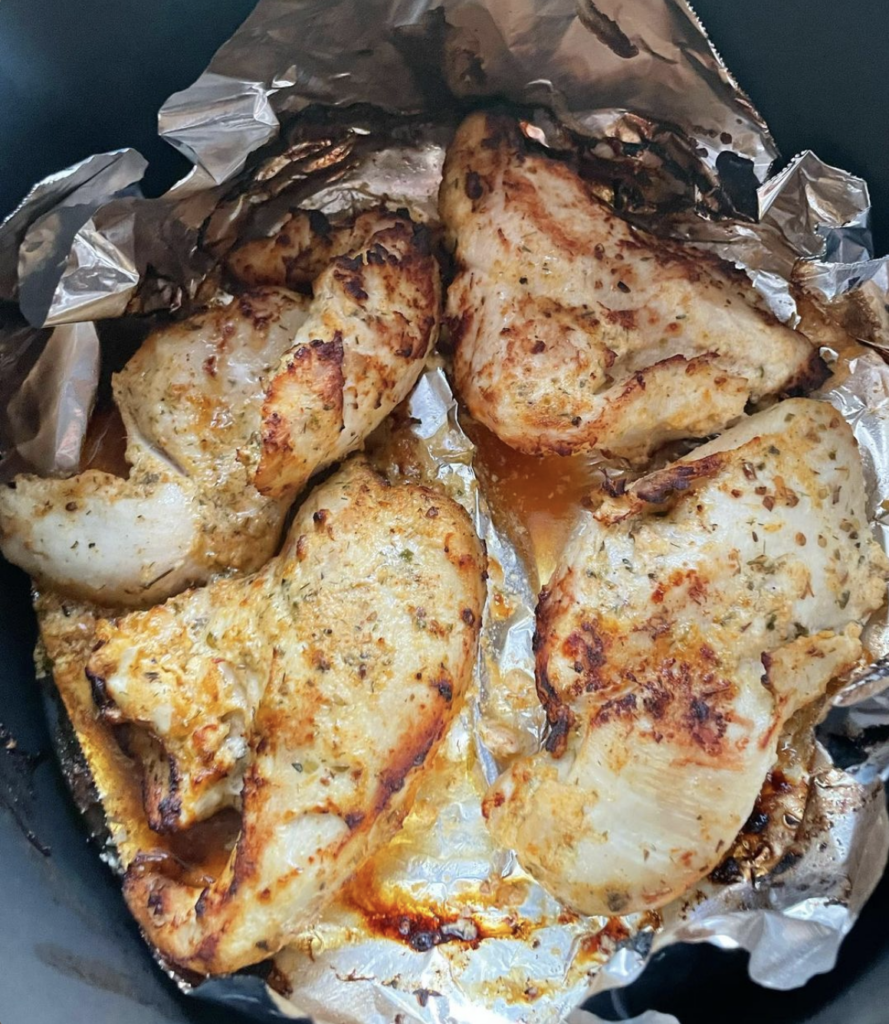 The juiciest air-fried chicken breast you'll ever have! This recipe is perfect for a source of protein for quick dinners and meal prep! All you have to do is marinate 2 lbs chicken for 1 to 24 hours in:
¾ cup plain Greek yogurt
¼ cup olive oil
3 Tablespoon apple cider vinegar
1 lemon, juiced
Garlic powder, onion powder, smoked paprika, dried oregano, dill, salt, pepper
Simply air fry the marinated chicken at 375°F for 22 minutes and flip it halfway through!
If you don't have an air-fryer, you can also bake or grill the marinated chicken.