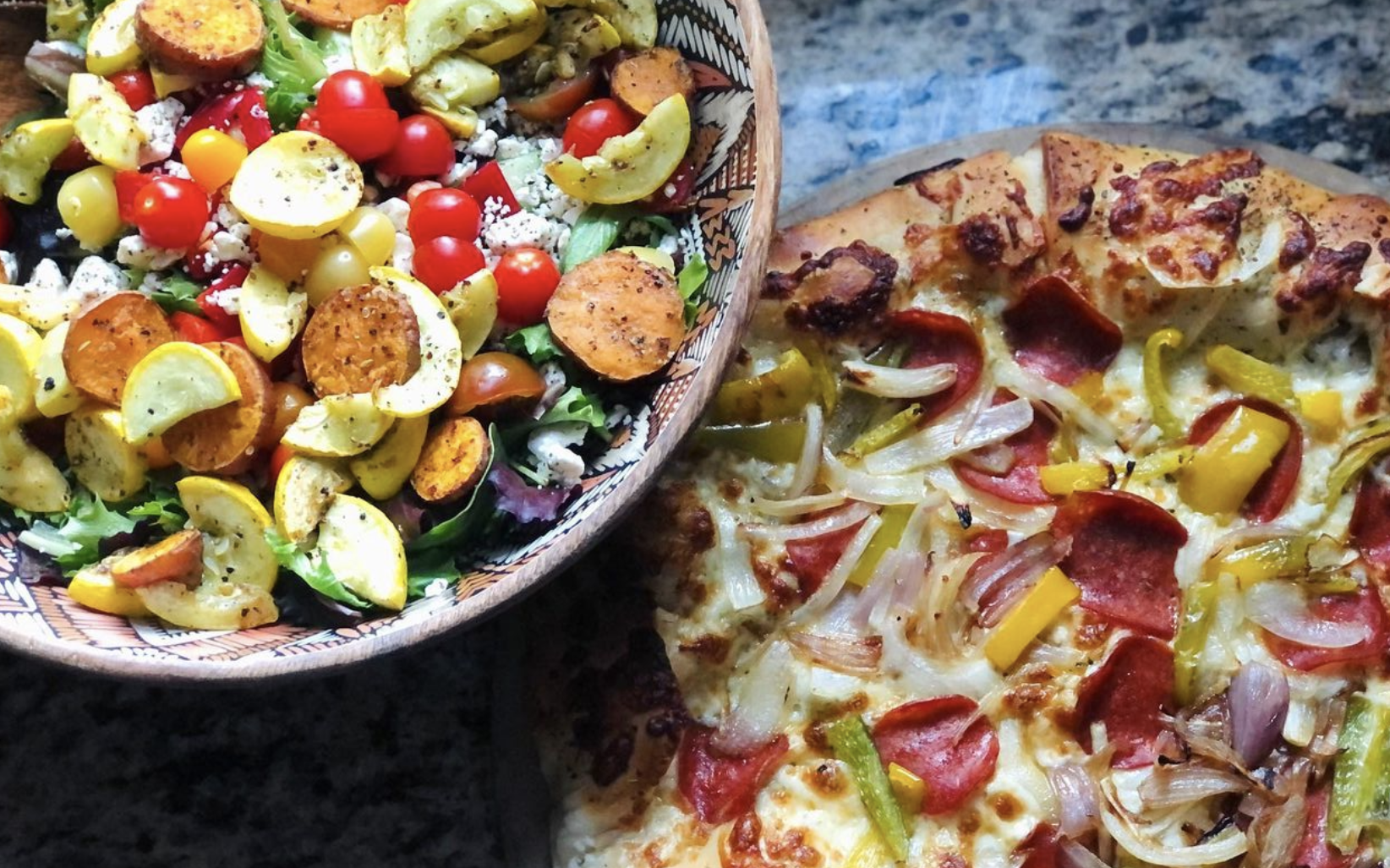 PIZZA NIGHT! My clients know how much I NEED pizza night.
Pizza is included in a healthy diet and lifestyle and don't let anyone tell you otherwise.
Below is one of my favorite pizza and salad combos for an easy, enjoyable night with friends or family.
Pizza-
Ingredients-
Publix dough
Olive oil
Mozzarella + provolone
Sautéed peppers and onions
Turkey pepperoni
Garlic powder
Italian herbs
Instructions-
Pre-heat oven to 450 degrees.
Roll out the Publix pizza dough (or dough of your choice), and top with a light coating of olive oil. Top with cheese and your favorite toppings!
Pop in the oven and cook for approximately 15-20 minutes. After about 12 minutes I keep a close eye on it. If you pull it out and are unsure if it's cooked pick it up and check in the middle of the underside!
Salad-
Ingredients- Salad
Mixed greens
Cherry tomatoes
Cucumber
Bell pepper
Roasted sweet potato and summer squash
Feta
Ingredients- Dressing
4 tbsp olive oil
1 tbsp apple cider vinegar
1 tbsp honey
2 tsp Dijon mustard
Instructions-
Chop all the veggies and roast your sweet potatoes and summer squash (450 degrees for about 20 minutes). Toss with mixed greens and top with the desired amount of dressing!