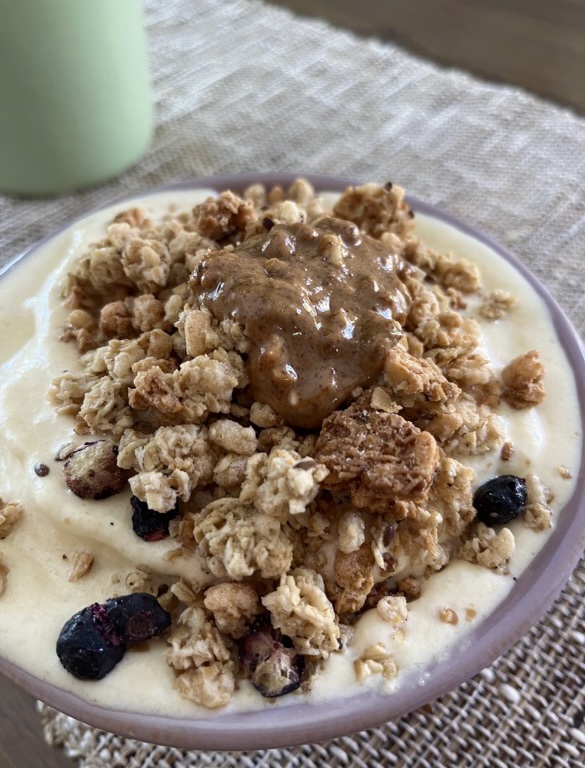 If you're on a journey to heal your gut, you have to try this ginger, mango, banana smoothie bowl with high protein peanut butter granola! Your gut loves some fruit, healthy fats, ginger, collagen and L-glutamine! It's such a refreshing and flavorful breakfast or sweet treat to support your gut health.
All you have to do is blend up:
1/2 frozen banana
1/2 c frozen mango
Handful of ice
Scoop of collagen and l-glutamine powder
I add in a scoop of magnesium- but optional
Piece of fresh ginger
Unsweetened vanilla almond milk
Then top off the smoothie with a high protein peanut or almond butter granola!