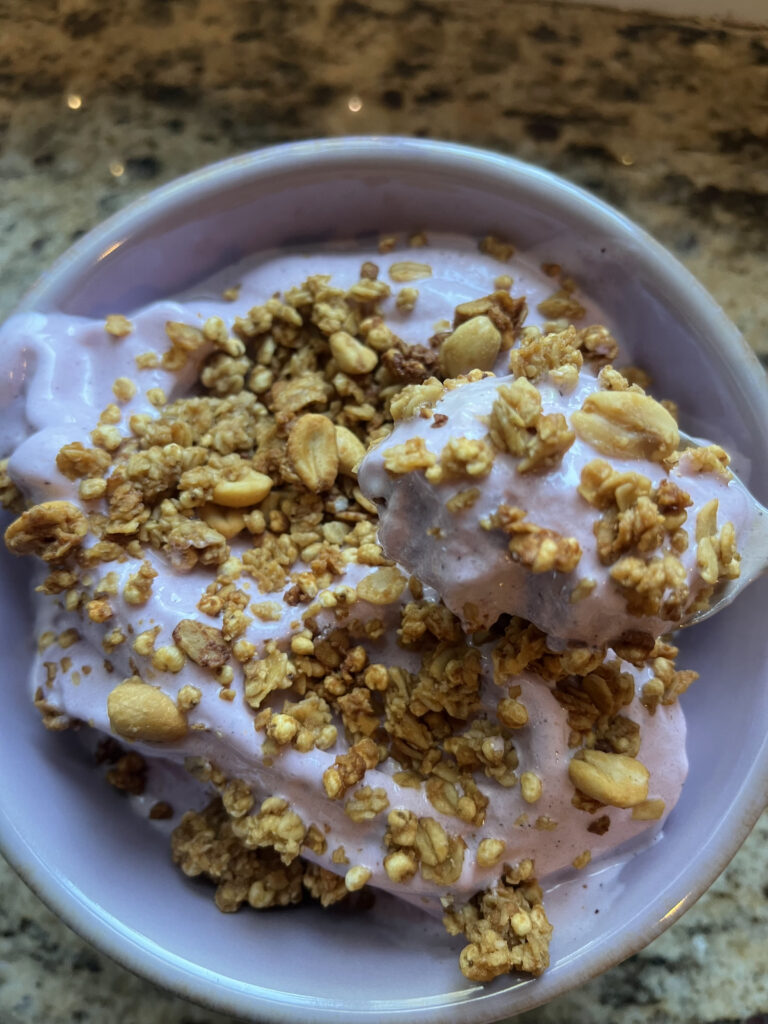 This strawberry banana smoothie bowl is great for the gut microbiome and gut lining! Your gut microbiome loves prebiotic fiber from whole grains, fruits, veggies, high-fiber wholesome foods. And your gut lining loves healthy fats, zinc, vitamin D, collagen, protein, and anti-inflammatory foods.
Here's how to make this tasty gut healing smoothie:
Base of the bowl (blend up):
Frozen strawberries
Banana
Ice
Almond milk
Collagen
L-glutamine
Top the bowl with whole grain granola, cinnamon, and peanut butter (or nut butter of choice) and enjoy!