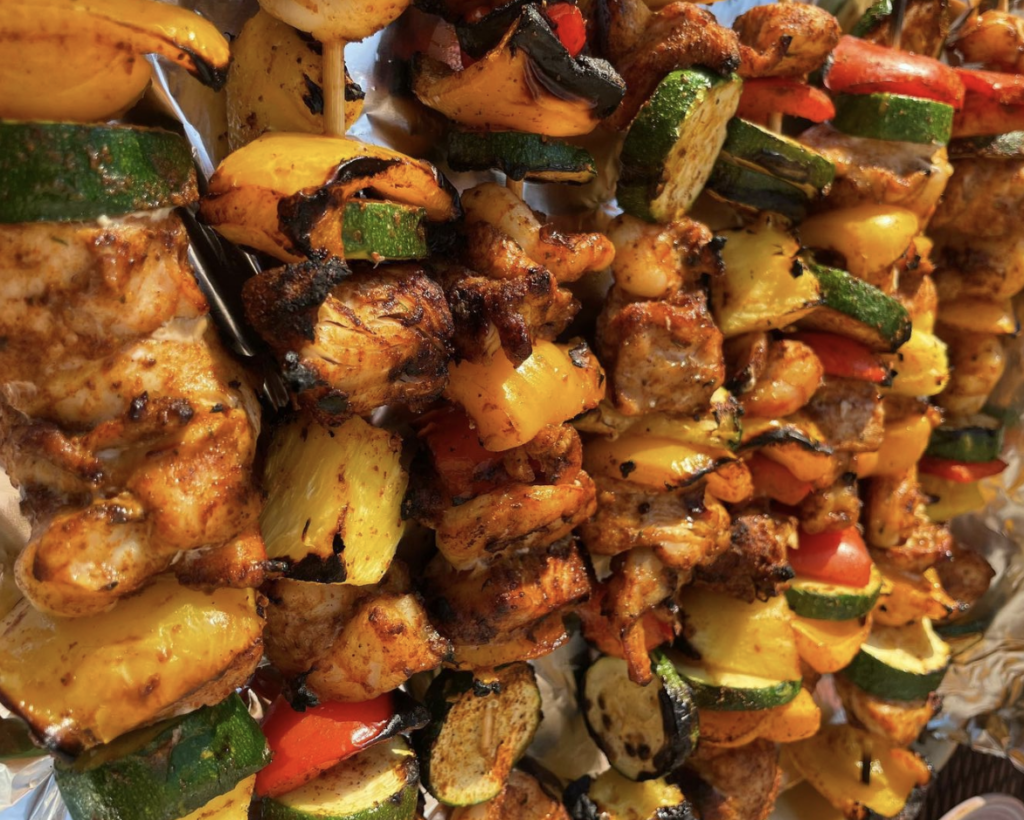 The perfect meal for summer nights!!
Plus one of my favorite ways to eat healthily, who doesn't love a kebab! Such a fun way to prep and cook a meal – and kids love getting creative with it!
Ingredients:
– 24 extra-large shrimp (U21-25 count), peeled and deveined
– 1 ½ pounds boneless, skinless chicken breasts, cut into cubes
– 24 1-inch cubes of pineapple
– 24 zucchini slices, ½-inch thick
– 2 red bell peppers, cut into 24 1-inch squares
– coat everything in a big bowl with olive oil and seasoning
– All the yummy seasonings such as jerk, old bay, garlic, creole, salt, pepper
Recipe:
Grill the kababs:
Right before you add your kababs to the grill, rub the grates with some oil to make sure the kababs don't stick.
Add the kababs and let them cook for 5 to 6 minutes per side, until they get a nice char on them. Flip a few times until total grilling time reaches the 15-18 minute range.
Test a larger piece of chicken to ensure doneness. You can use an instant thermometer to make sure the chicken reaches 165 ̊F, or just cut into the piece a bit to check that it's cooked through