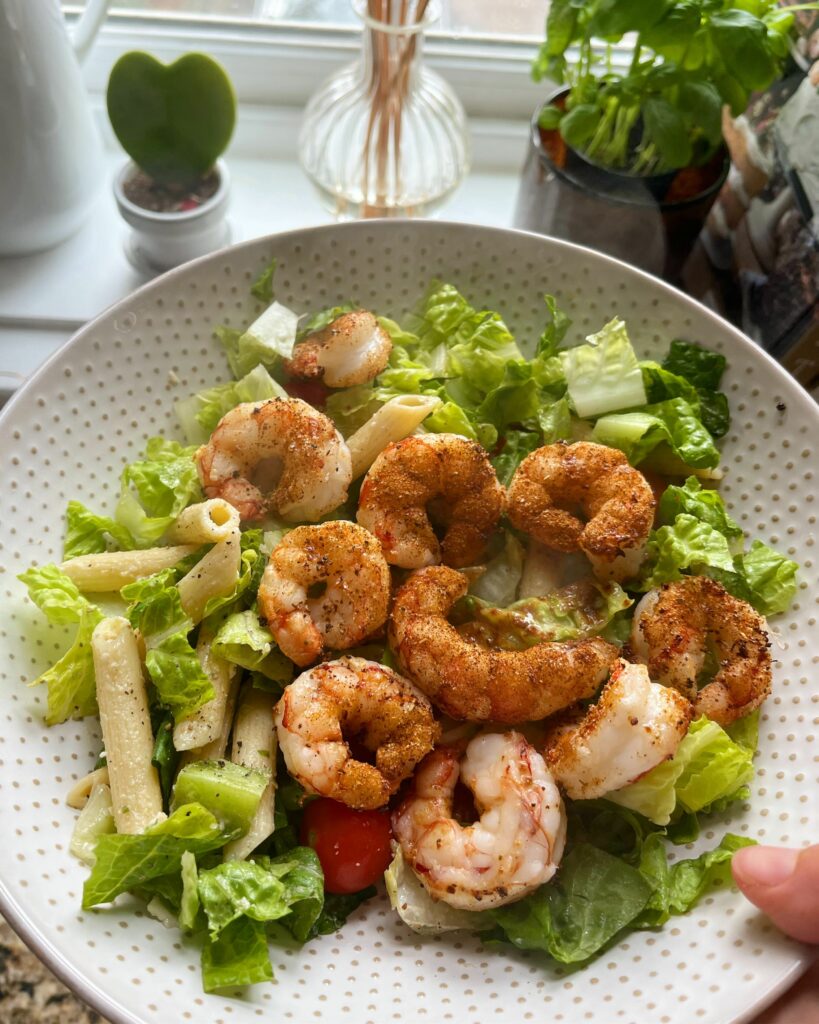 This 5-ingredient Trader Joe's Caesar Pasta Salad with Cajun Shrimp is a delicious and easy-to-make dish that is perfect for a quick weeknight dinner or a weekend lunch. The salad features a creamy and tangy Caesar dressing that pairs perfectly with the Cajun-spiced shrimp and tender pasta. The addition of fresh cherry tomatoes adds a burst of sweetness and acidity that balances out the rich flavors of the dressing and shrimp. This recipe is a great example of how a few high-quality ingredients can come together to create a flavorful and satisfying meal in no time!
Ingredients:
Cooked pasta
Trader Joe's vegan Caesar dressing
Chopped romaine
Cherry tomatoes
Frozen Argentinian shrimp
Recipe:
Cook paste according to description on box, chill in fridge and then toss in olive oil
Air fry shrimp with Old Bay seasoning
Chop romatie and combine with cherry tomatoes
Combine all ingredients in a bowl, top with dressing and enjoy!