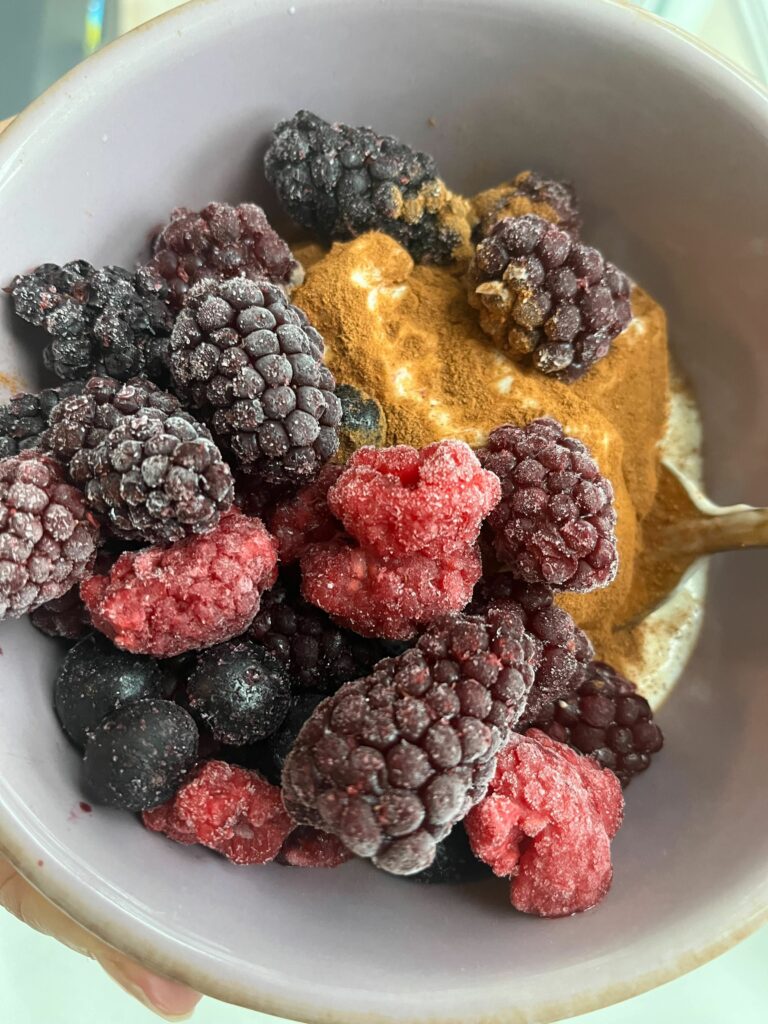 This delicious and nutritious breakfast option is packed with essential nutrients to help fuel your day. With a focus on high-quality protein sources and an abundance of antioxidant-rich fruits and vegetables, this bowl is designed to promote muscle growth and repair, while also reducing inflammation and protecting your body against harmful free radicals.
Perfect for anyone looking to boost their overall health and wellness, this breakfast bowl is sure to become a staple in your morning routine!
Ingredients:
1 serving nonfat vanilla Greek yogurt
1 serving 2% cottage cheese
1 cup frozen berries or fresh
1 tsp cinnamon
Combine, let berries melt a bit, enjoy!