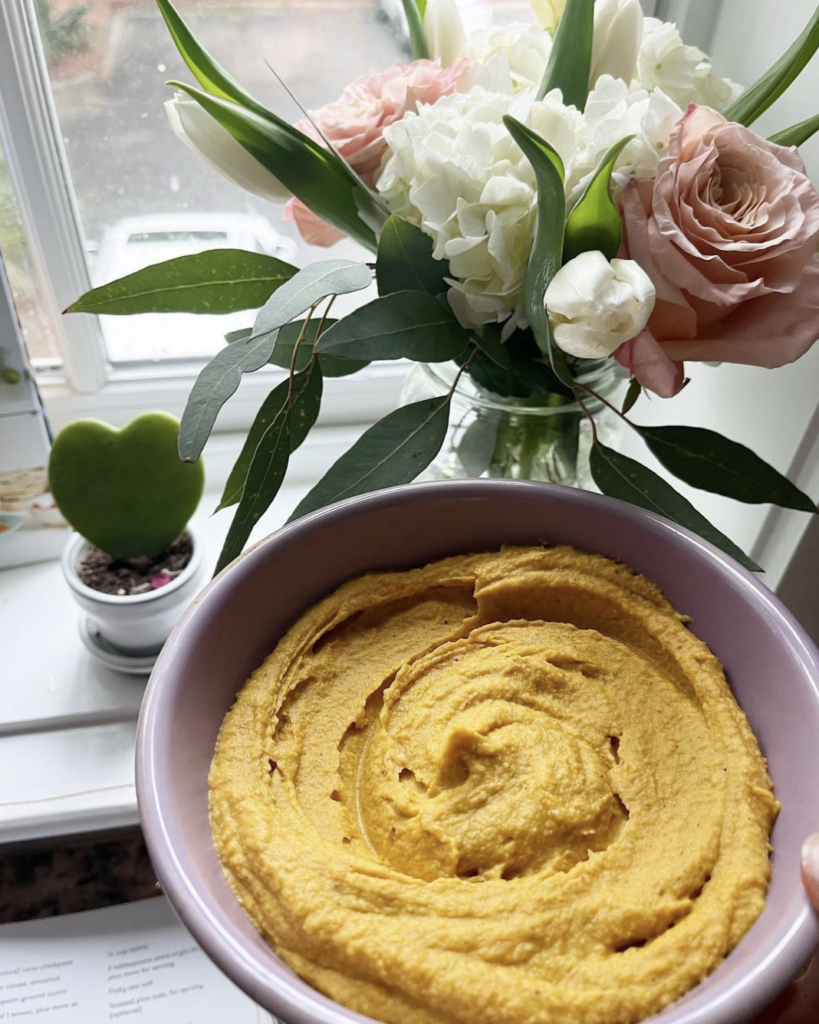 Recently have been loving this super simple roasted carrot hummus! I have been enjoying mine with mediterranean dinners, pita, tuna salad, on sandwiches, dipping veggies into it. There is so much you can do with it!
All you have to do is blend these ingredients together in a good processor or blender:
1 cup roasted carrots (roast in oven at 350 for 20 min with salt and garlic powder
1 can (15 ounces) chickpeas, rinsed and drained, or 1 ½ cups cooked chickpeas
½ teaspoon baking soda (if you're using canned chickpeas)
¼ cup lemon juice (from 1 ½ to 2 lemons), more to taste
2 medium-to-large cloves of garlic, roughly chopped
1 teaspoon fine sea salt, to taste
2 tbsp sesame oil
2 tablespoons ice water, more as needed
1 teaspoon ground cumin
1 tablespoon extra-virgin olive oil
1 tsp paprika
1 tsp dried parsley
Blend together to desired consistency. Store in fridge for up to a week!