What is Chicory Root?
I'm sure you've seen chicory root and chicory coffee around wondering what it really is and why people are talking about it? Don't worry, you're not alone! Everything you need to know about it is right in this blog.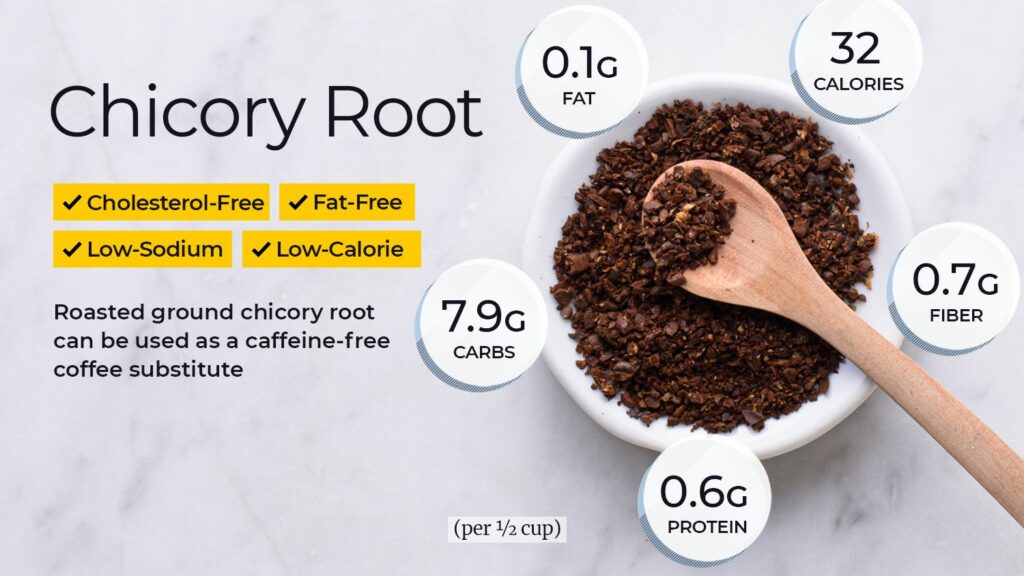 Chicory root, also known as Cichorium intybus, originates from the dandelion family and has been used for several centuries as a medicinal plant and coffee substitute in European regions.
Chicory has been classified as one of the most fiber-rich vegetables there is out there! It contains inulin, a soluble fiber and prebiotic, which can help aid in digestion and promote a healthy gut.
In addition to chicory root's fiber-rich content, it also contains some other micronutrients such as calcium, manganese, potassium, and is a good source of antioxidants.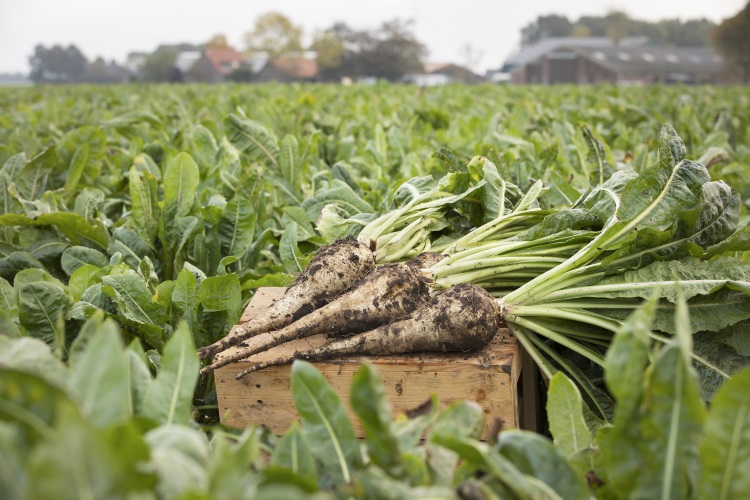 Chicory Root Health Benefits
The chicory plant is still quite new in research and its health benefits are still being investigated. However, with its high fiber content it is no lie that chicory root can provide great benefits to our gut health. 
Based off of supporting research data and analysis, several studies have found the following health benefits to be strongly associated with the consumption of chicory root:
Improve and support gut health

Aiding in nutrient absorption

Promote anti-inflammation

Increase bowel movement (fun fact: it is commonly used to help relieve constipation)

May help balance blood sugar levels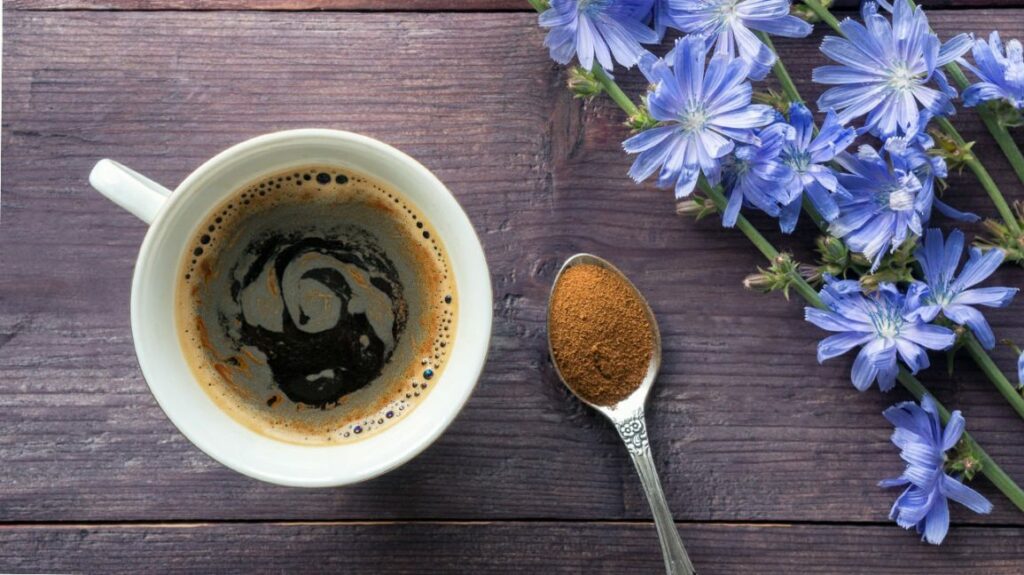 A Healthy Coffee Substitute
Chicory root coffee is gaining popularity nowadays due to being a caffeine-free alternative for coffee. 
The coffee is made from grounded, roasted, and brewed chicory root. 
If you're trying to cut down on your caffeine intake, yet love the taste or benefits of coffee, you may have to try this for yourself! 
Chicory root coffee tastes quite similar to coffee, however it has more of a bitter and woody taste.
There are several options to get your dose of chicory root coffee at the grocery store. You can find chicory root infused coffee or pure chicory root grounds (prepared the same way as regular coffee).
Although chicory root coffee is a great coffee substitute, it is important to note that during the grinding and straining process, a lot of its fiber content is lost. So just keep in mind to get maximum benefits from chicory root you would need to consume the actual root.
Main Takeaway
Chicory root has been found to provide some great health benefits and be a great coffee alternative. With low dietary fiber consumption as an area of concern across the nation, chicory root is an easy addition to your diet to boost fiber content! And it can also promote satiety. 
Note: It is not recommended for those who have irritable bowel syndrome (IBS) or indigestion to consume large amounts of chicory root because it may cause bloating, gas, and pain since it is an indigestible fiber.