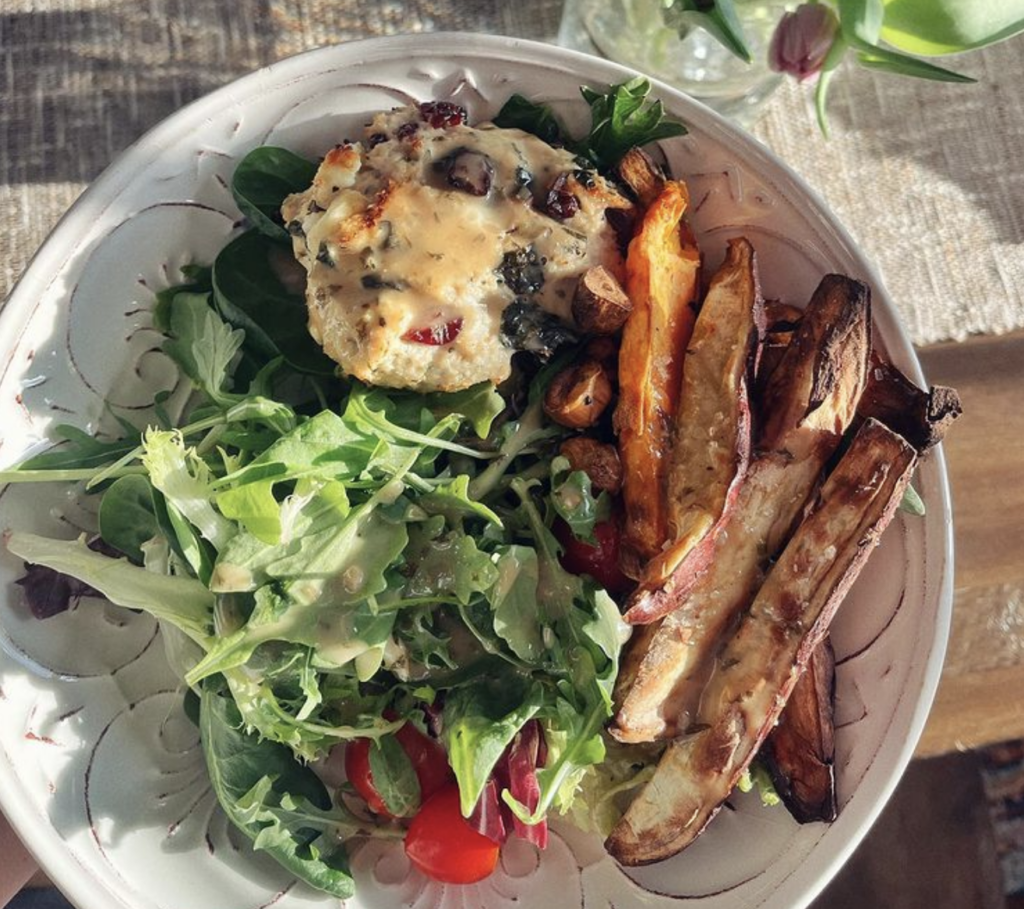 Yup, homemade, EASY turkey burgers are in your future.
I've personally always been a big fan of burgers. Coming from summers on the beach, burgers and hot dogs for dinner five nights a week was a normal occurrence in my childhood.
I took this favorite meal and turned it into a guilt-free one, and even threw in some homemade french fries on the side! Enjoy!
Ingredients-
20 oz ground turkey
½ cup crumbled feta
¼ cup unsweetened dried cranberries
1 egg
2 tablespoon fresh basil
1 tablespoon dried minced onion
2 teaspoon dried minced garlic
1 teaspoon salt
Instructions-
Preheat the oven to 400.
Combine all the ingredients in a large bowl and gently mix together.
Shape into 4-6 burgers and put on a rimmed baking sheet sprayed with cooking spray. Bake for 25-30 minutes or until the burgers are 160 degrees when checked with a meat thermometer.