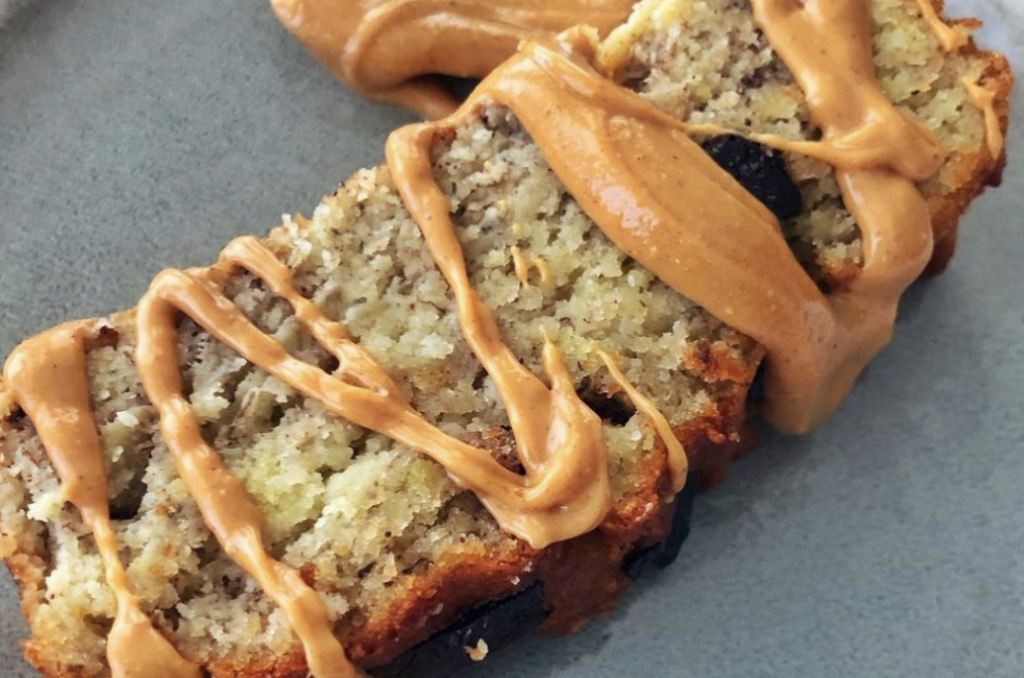 Who doesn't love banana bread??
I have banana bread for breakfast, a quick snack OR after dinner if I need a little something more before heading off to bed.
This easy, guilt-free recipe is perfect to have made and on the counter – plus kids love it!
Ingredients:
3 medium-large bananas
3 eggs large
2/3 cup chocolate chips
1/4 cup any sweetener(I used good ole' granulated sugar)
1/4 cup any mild oil or melted butter
1 tsp pure vanilla extract
1 tsp cinnamon
1 tsp baking soda
1 tsp baking powder
1/4 tsp salt
3 cups almond flour
Instructions:
-Preheat oven to 350 degrees F, line metal 9 x 5 loaf pan with parchment paper or coat with butter/oil/Pam.
-In a large mixing bowl, add bananas and mash.
-Then add eggs, sweetener, oil, vanilla, cinnamon, baking soda, baking powder and salt; whisk until combined.
-Add almond flour and stir and mix. Add chocolate chips and fold in.
-Pour batter into previously prepared loaf pan and bake for 50 minutes or until the toothpick inserted in the middle comes out clean.
-Remove from the oven and transfer to a cooling rack to cool off for 10 minutes.