Stress impacts our body in more ways than we can imagine. As human beings, stress is a normal reaction we all experience throughout life. Stress can be experienced in both positive and negative situations such as getting a new job or a traumatic event.
However, when we consistently experience too much stress it increases our "stress hormone", cortisol. This is where stress begins to impact our health.
Did you know that your body can experience stress caused anywhere from mental, emotional, physical, to environmental factors?
Stress can impact us in several ways from decreasing motivation, increasing anxiety, affecting our sleep, and causing unwanted symptoms. It can also negatively impact internal functions in our body such as our immune system, thyroid, and gut health.
The attention towards adaptogens for stress support has dramatically increased recently because of its ability to work as a stress shield.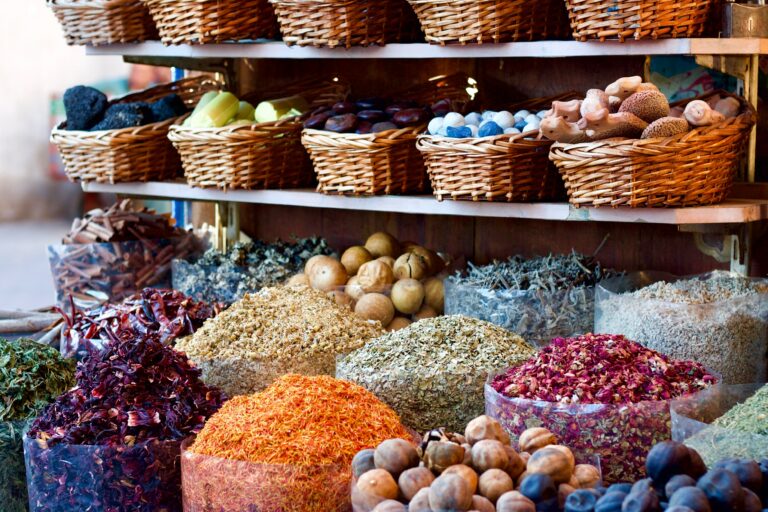 What are adaptogens?
Adaptogens roots began in traditional Chinese and ayurvedic medicine. They are a class of natural herbs that can help boost your body's resistance to emotional and physical stress.
They were even used by soldiers involved in World War II as a natural alternative to cope with stress and promote stimulating effects.
More research still needs to be conducted to understand the true efficacy of adaptogens. However, what we do know from several scientific studies is that there has been a connection with promoting protective activity of the regulation of homeostasis in different body systems. Including the hypothalamic-pituitary-adrenal (HPA) axis and the regulation of key mediators of stress response.
In other words, adaptogens could help our body reach a healthy physiological balance from the imbalance stress may have caused.
Many pharmaceutical studies have also indicated that adaptogens can help promote neuroprotective, antidepressant, anti-fatigue, and central nervous system stimulating effects. Even in the long-term, it may improve the overall quality of life of people struggling from chronic disease and health conditions.
Top Adaptogens Recommended by Nutrition Experts
Each adaptogen has a different function. Some are energizing and stimulating, while others can be more relaxing and sedating.
Are you interested in finding a holistic approach to help you cope with stress? Maybe you should give adaptogens a shot!
Not sure which adaptogen you should try? Here are the top adaptogens recommended by health experts and with the most scientific research behind them: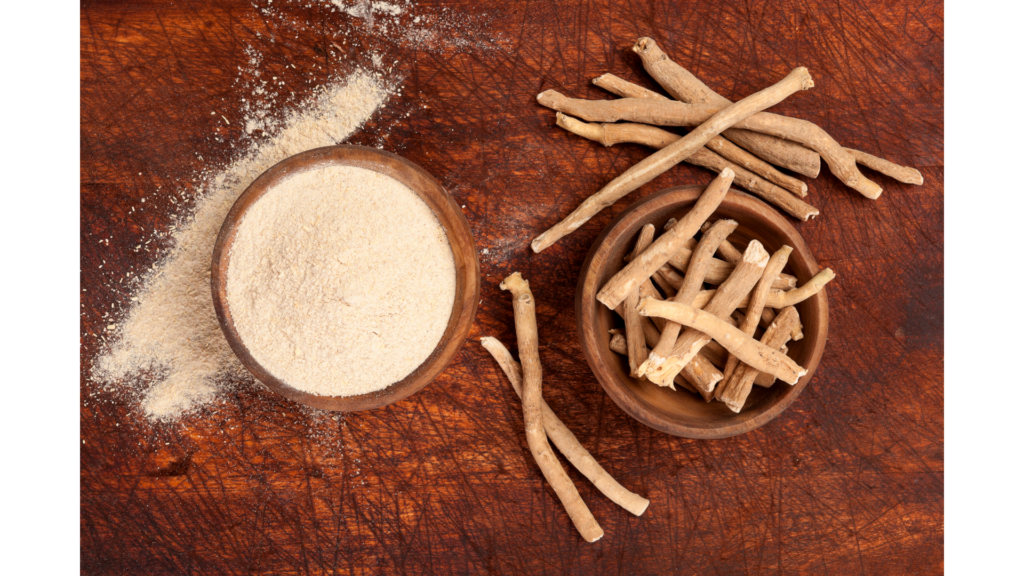 Ashwagandha (Withania somnifera)
This well-known adaptogen can provide anti-inflammatory and immune-boosting benefits. Ashwagandha has been found to protect cells from oxidative damage and help improve the body's defense system by improving the cell-mediated immunity.
Ashwagandha is one of the adaptogens that its effects vary from person to person. It can be soothing to some, yet increase stamina for others such as increasing physical endurance.
Overall, this adaptogen has been shown to be beneficial in improving cognitive performance (memory and focus), anxiety, and balancing hormones (i.e. cortisol and reproductive hormones).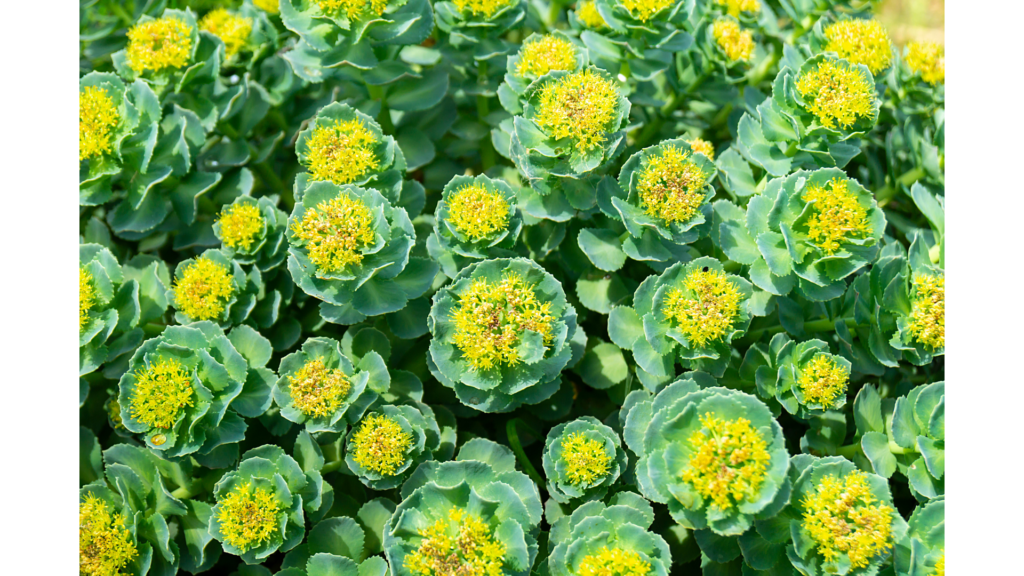 Rhodiola (Rhodiola Rosea)
This adaptogen is known for its fatigue fighting, neuroprotective, concentration enhancing, and antidepressant benefits.
A recent study focused on cognitive disorders found a positive association with the consumption of Rhodiola rosea and neurodegenerative protection.
Rhodiola has also been analyzed and showed successful results as a possible therapeutic adaptogen for combating exhaustion and improving mental capacity during long work days – which I think we could all relate to! This may further help improve stress related mental fatigue, enhance our overall mood, and give us more energy throughout the day.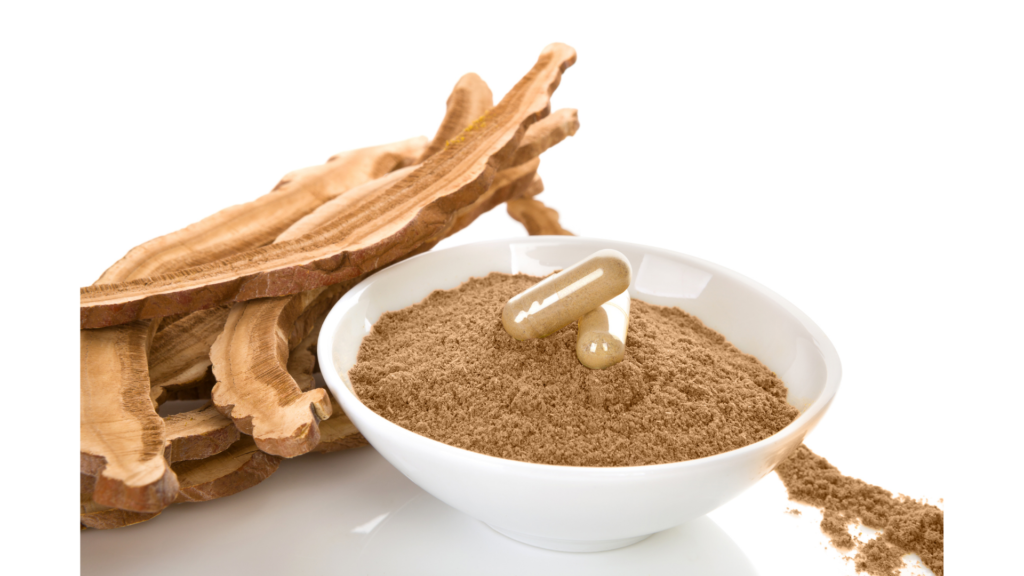 Reishi Mushroom
If you're someone who struggles with sleep, this adaptogen may be worth a try. Irregular or poor sleeping patterns are commonly caused by stress and visa versa – it can build stress within your body!
Reishi combats stress by providing calming and relaxing properties that can aid in resetting your sleep cycle, which will further promote quality and good nights of sleep.
This mushroom also contains active compounds that could help improve your immune system, inflammation, and aid in liver detoxification.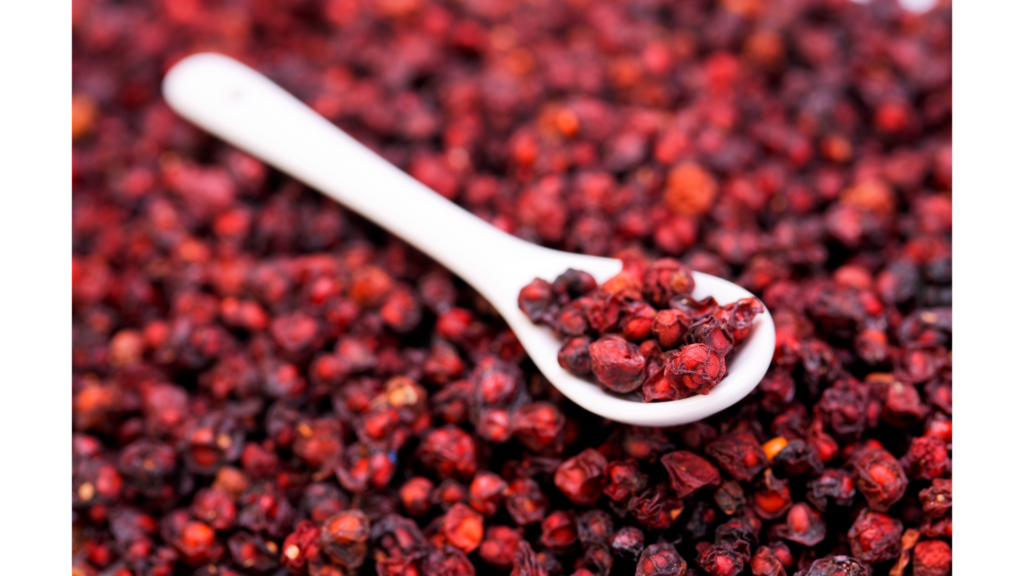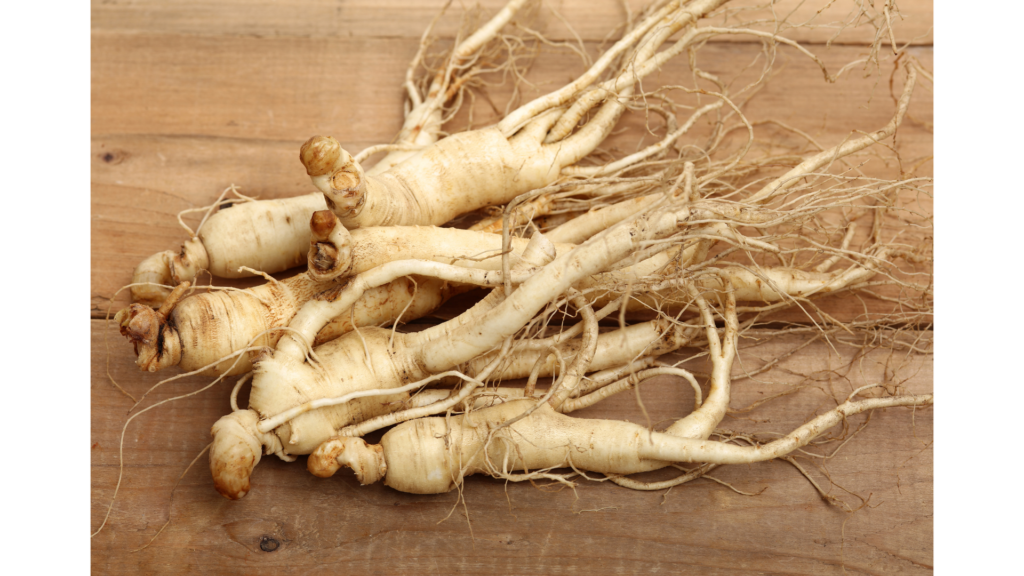 Ginseng (Panax quinquefolius)
Ginseng has been around and used for centuries as a stress shield. It is another great immune and cognitive supporting adaptogen that can fight fatigue and improve mental or physical performance.
In more recent studies, the cardiovascular benefits of this adaptogen have begun to be analyzed. So far, ginseng has been found to have a positive impact on cardiovascular function and balancing blood pressure.
Main Takeaway
Unfortunately, adaptogens are not a cure to stress and health issues. However, they can most definitely help your body cope and deal with stress to a lesser degree.
They can promote anti-inflammatory, immune, and cognitive benefits that can aid in balancing hormones, improving your mood, energy, and sleep.
Adaptogens are available in a wide variety of options such as, supplements, teas, infused coffee, and powders! However, if you're buying a supplement, look at the actual amount of the adaptogen that's in it. Some companies may steal your attention through marketing, but will have little to no amounts of the actual adaptogen in it!
It is also important to consider working with a healthcare professional, such as a Registered Dietitian (like Gabrielle!), before taking adaptogens to see if it's appropriate for your future goals (i.e. pregnant women should consult a professional before taking adaptogens).
At the end of the day, it is important to remind yourself to prioritize managing your stress levels.