What is inflammation?
Inflammation is your body's immune system's response to injuries, irritants, or forgein invaders such as chemicals, viruses, bacteria, or even pollen from plants.
There is a good and bad side to inflammation.
The good side of inflammation is that if it is acute (only lasting a few hours to days), your body activates its self-defense mode to fight and promote healing.
However, the downside of inflammation is when it becomes a chronic condition (lasting weeks to years). When inflammation becomes chronic, that means your body has failed to fight against the infection or injury, making the inflammation more severe and causing damage to your cells.
When chronic inflammation is left unchecked, that is where the downfall of effects on your health can occur.
Inflammation is commonly known for its risk associations with chronic diseases and illness. Some of which include depression, heart disease, cancers, arthritis, Alzheimer's, and type 2 diabetes.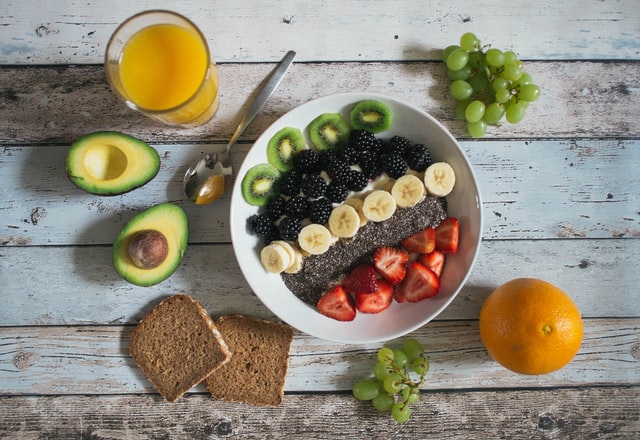 Inflammation and Nutrition
You may be asking yourself, "what can I do to help prevent and/or reduce inflammation?".
Well, it is important to consider different factors that can impact inflammation. Stress, dietary intake, and eating behaviors can be contributors to inflammation.
High consumption of refined foods, sugar, trans/saturated fats, and low consumption of fruits, vegetables, whole grains, and healthy fats have been found to promote inflammation.
In fact, nutrients can have a major role in fighting inflammation.
The anti-inflammatory diet is commonly known for minimizing the effects of inflammation. The diet involves consuming a high amount of fruits, vegetables, healthy fats (omega-3's), whole grains, lean sources of protein, and a variety of spices.
The anti-inflammatory diet is more of a "style of eating" rather than a "strict" diet you have to follow. In other words, think of it like having an overall well-balanced nutrient rich diet!
It should not be restrictive, it is more so incorporating food groups and nutrients into your diet to help combat inflammation.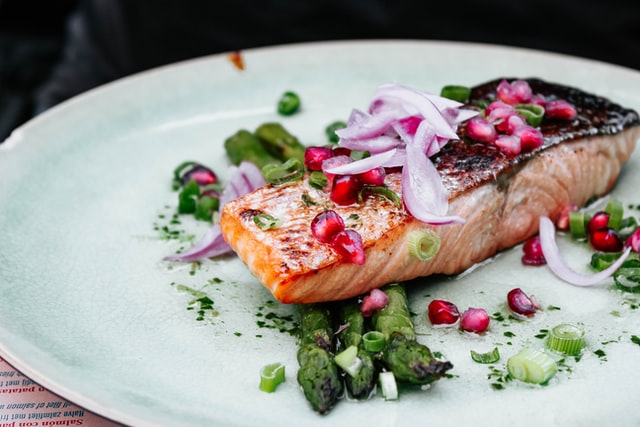 Don't know what food sources carry anti-inflammatory benefits? Well here are some great anti-inflammatory food sources for you!
Fatty fish
Salmon, sardines, tuna, and mackerel are some of the highest sources of omega-3 fatty acids.
Omega-3 fatty acids are metabolized in our body into compounds that promote anti-inflammatory effects and can decrease proinflammatory eicosanoids production.
Berries
Blackberries, strawberries, and blueberries are some of the many options of berries there are out there. Not only are berries delish (I loveeee blueberries!), but they're polyphenols which are packed with antioxidants.
Clinical research on polyphenols have indicated that they can slow down proinflammatory cytokine production and decrease the activity of proinflammatory signaling systems, which promotes anti-inflammatory effects and aiding in the prevention of free radicals within your body.
Green leafy vegetables
Add some deep green veggies to your shopping cart like kale, spinach, brussel sprouts, cabbage, or collards. Dark green veggies are super nutrient dense which can help your body build defense against inflammation!
Seeds & nuts
Another amazing source of the powerful omega-3's are seeds (chia seeds, flax, hemp) and nuts (walnuts, almonds). They are also high in vitamin E which can help reduce inflammation due to its antioxidant effects.
Olive oil
Incorporate olive oil in your food prep and cooking! Once again back at it with a great source of healthy fats. Olive oil contains inflammation combating antioxidants and is heart healthy!
Cocoa
Cocoa is a good source of flavonoids, which is a type of polyphenol, providing our body with great anti-inflammatory benefits.
Studies have actually shown that its polyphenol-rich properties have significantly reduced arterial and vascular inflammation. Dark chocolate and cocoa nibs are my go-to's to get my dose of cocoa!
Turmeric
Curcumin, which is a compound found in turmeric, is known for its diverse amount of anti-inflammatory properties. Consider adding turmeric as a seasoning or infused within your foods and drinks.
*Key Tip: When consuming turmeric, combine it with a source of piperine, such as black pepper to make it more bioavailable for absorption.
Green Tea
Basic, but antioxidant rich! Can't ever go wrong with a basic green tea or matcha latte am I right?
Green tea contains catechins which are a type of antioxidant that can help your body fight against oxidative distress and protect them from causing cell damage.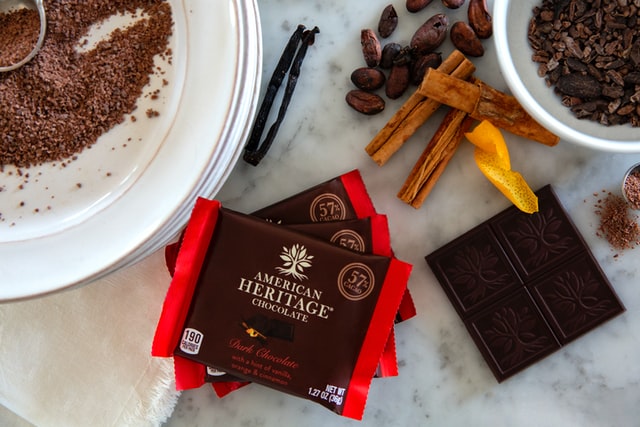 The Main Takeaway
Sometimes health issues such as chronic disease are out of our control. However, we can help our body the best we can by fueling it with enough nutrients and a variety of antioxidant rich anti-inflammatory foods to keep it in check and enhance our overall health.