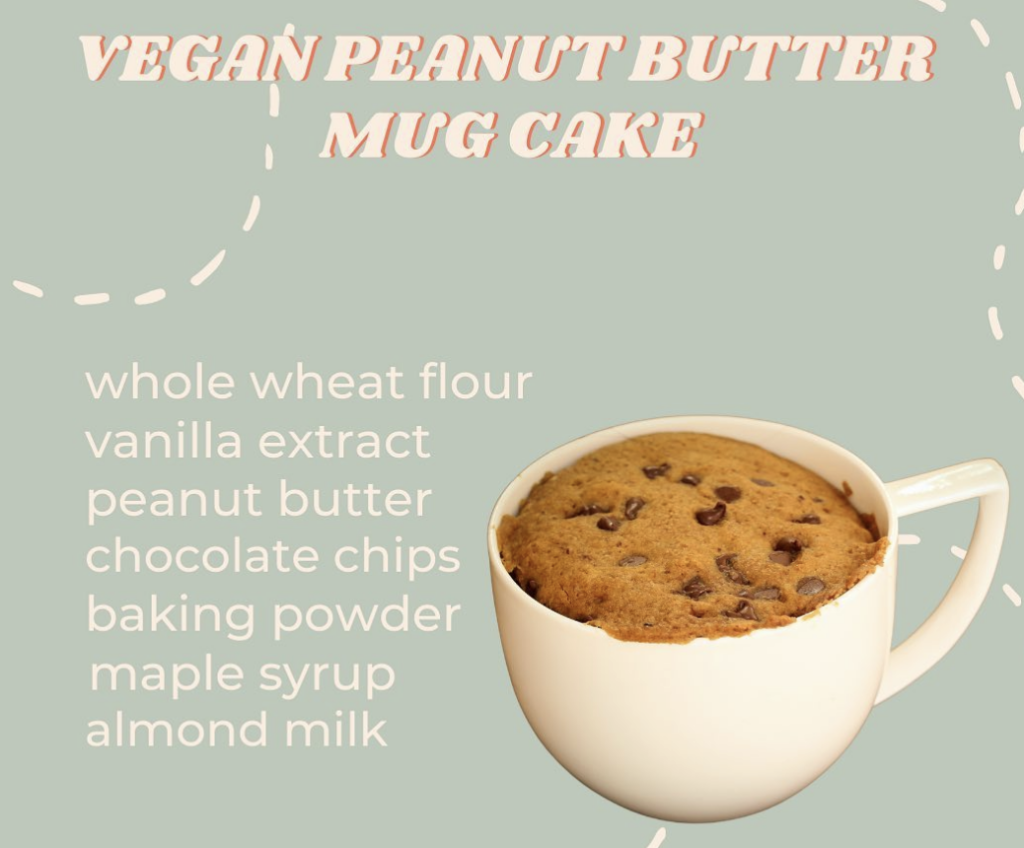 This is one of my go-to's for that late-night craving we are all aware of!
Ingredients:
3 Tbsp Peanut Butter Natural, Creamy
3 Tbsp Whole Wheat Flour
1/2 Tsp Vanilla Extract
1/2 Tsp Baking Powder
1 Tbsp Chocolate Chips
1 Tbsp Maple Syrup
1/4 Cup Almond Milk
Instructions:
-Mix your flour and baking powder in your mug or a bowl.
-Add your peanut butter, maple syrup and vanilla extract and combine all ingredients until a batter is formed.
-Finally add in your chocolate chips.
-Place in the microwave for approximately one minute and thirty seconds until the batter has risen. -Enjoy warm.