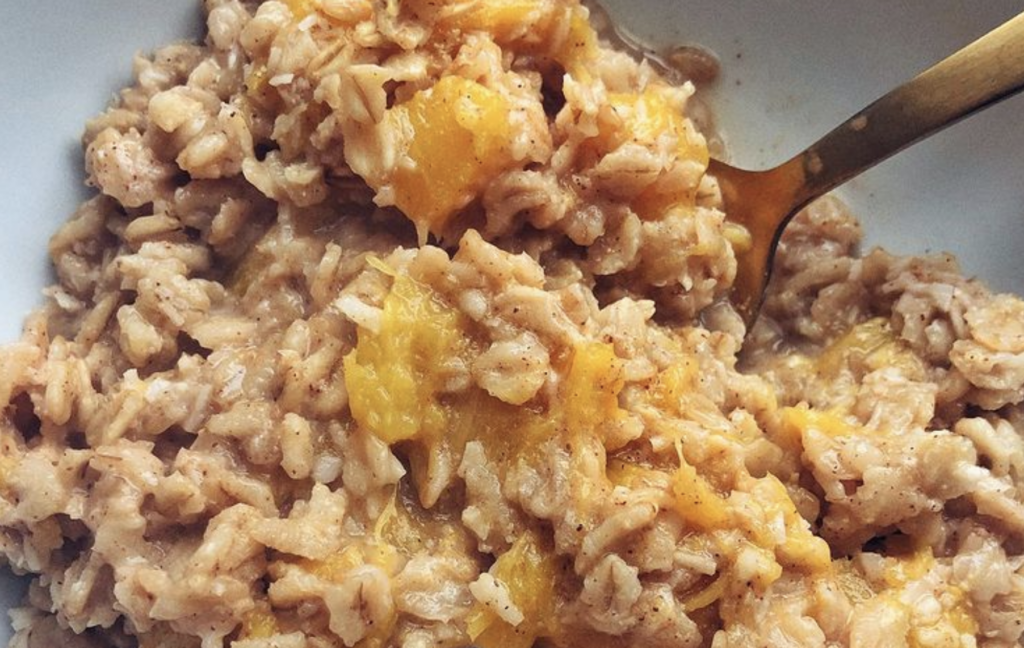 Oats are a GREAT way to start your day, they are packed with protein and can mix well with almost any taste your craving, from sweet to salty!
These Maple Mango Oats are on the sweet side and are great for cold winter days when you need some motivation to get out of bed.
Ingredients-
1/2 cup oats
1 cup milk of choice (I use almond milk)
Ripe mango
2 tbsp maple syrup
1 tsp cinnamon
Shredded coconut – to taste
Instructions-
Bring milk to boil
Lower heat and add oats
Chop mango while oats are cooking
Once oats are almost done add 1 tsp cinnamon and 2 tbsp maple syrup to the pot
When oats have fully absorbed liquid (five minutes or so) remove from heat and place in bowl
Top with mango and shredded coconut! Enjoy!