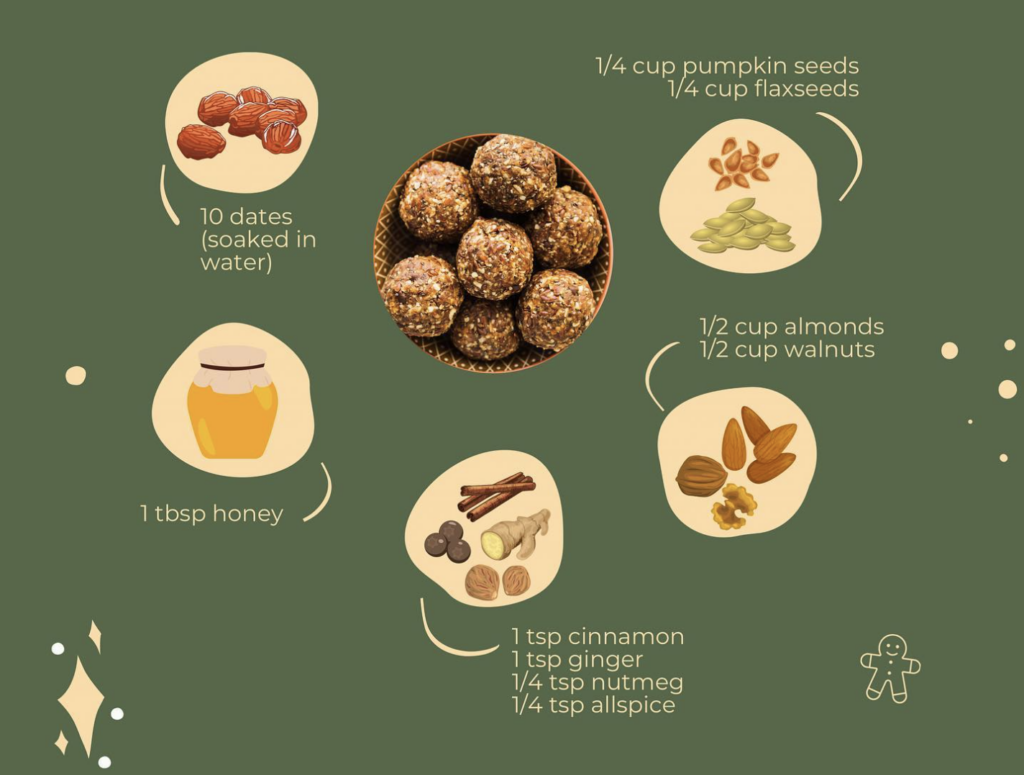 It may or may not be holiday season, but these energy balls are always a great option no matter what time of year!
Gingerbread energy balls are the best on-the-go snack to keep you moving and groovin and not reaching for that bag of potato chips.
I recommend always having some of these pre-made and ready to grab in the fridge, and they are great for airplanes!
Ingredients-
10 Medjool dates soaked in warm water
½ cup almonds
½ cup walnuts
¼ cup flax seeds
¼ cup pumpkin seeds
1 tablespoon honey
Cinnamon, ginger, allspice, nutmeg
Chia seeds (optional to coat balls with)
Ingredients-
Remove the pits from dates and soak them in warm water for several minutes. Drain but keep the water
Combine all ingredients in a food processor and blend on high until it forms into a ball and is smooth throughout
Using a tablespoon, scoop out dough and roll between your palms to form your balls
If coating, roll in chia seeds and shake off excess. Place on a parchment paper lined baking sheet or plate and place in the refrigerator to harden