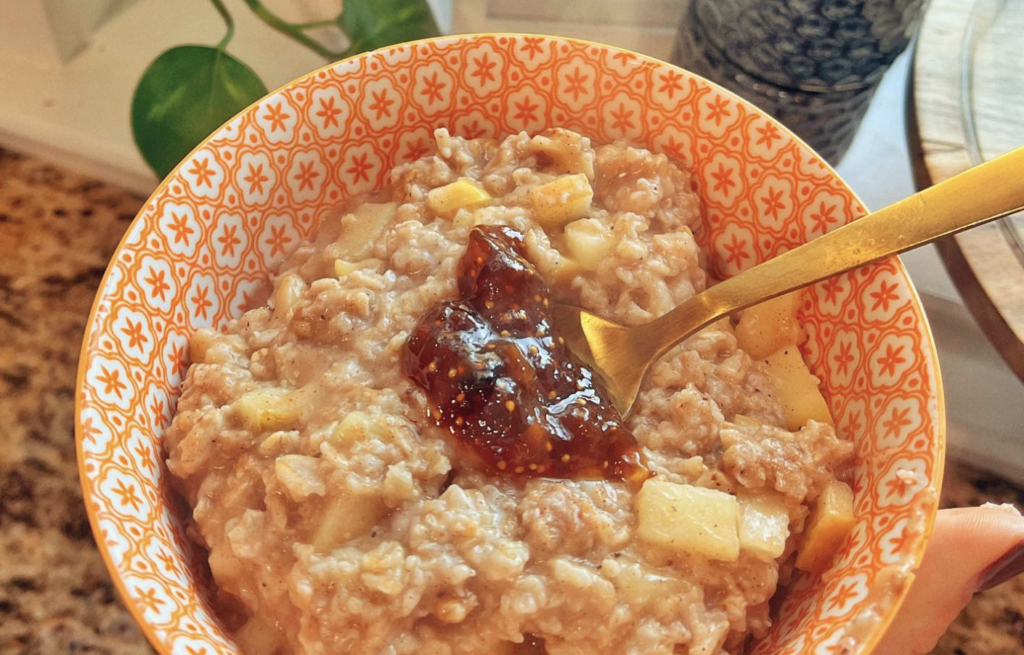 One of my favorite go-to oats recipes mainly because I love the apple fig combo!
This oat recipe is one of many, but may easily become your favorite too!
Ready in under five minutes this is classic that can easily turn into overnight oats as well! Just throw all the ingredients in a jar, place in the fridge over night and enjoy in the morning!
Ingredients-
1/2 cup oats
1 cup unsweetened vanilla almond milk (or milk of your choice)
1/2 chopped apple
2 tbsp fig jam
Cinnamon + nutmeg to taste
Directions –
Bring milk to boil
Reduce heat to low and add oats + spices, stir occasionally until the oats are soft and have absorbed most of the liquid
Slice apple into small cubes
Place oats in a bowl and top with apple cubes and fig jam and a dash of cinnamon